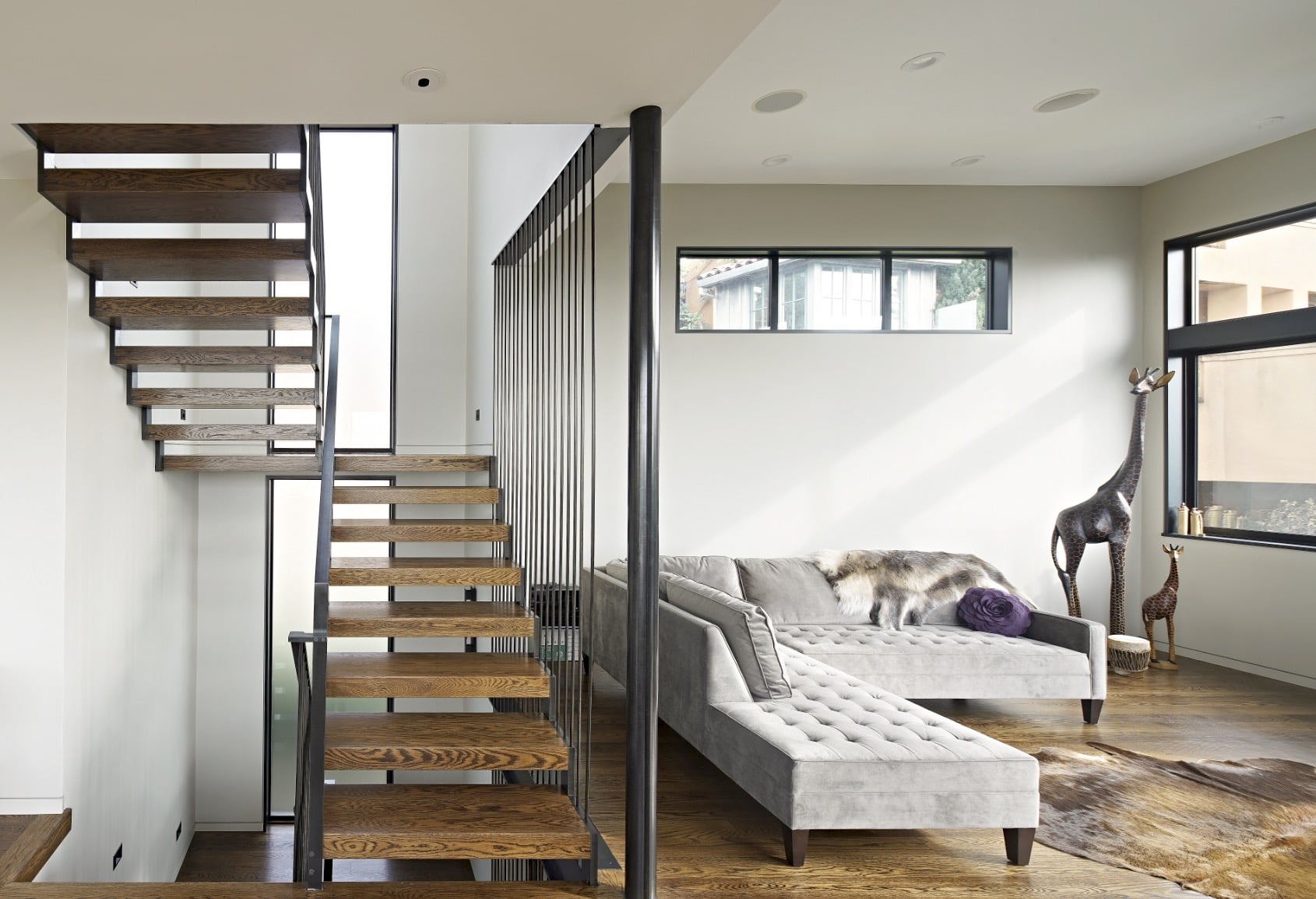 custom stair stringers and handrail/guardrail system
General Contractor: Mueller Nicholls
Architect: WA Design
Photo Credits: David Wilson
Materials and process: Stringers are 1" mild steel plate, waterjet cut with patina finish. Handrails and guardrails are 1018 cold rolled steel with black patina finish. Guardrails are mechanically fastened to stringers with machined holes and set screws or flat head machine screws.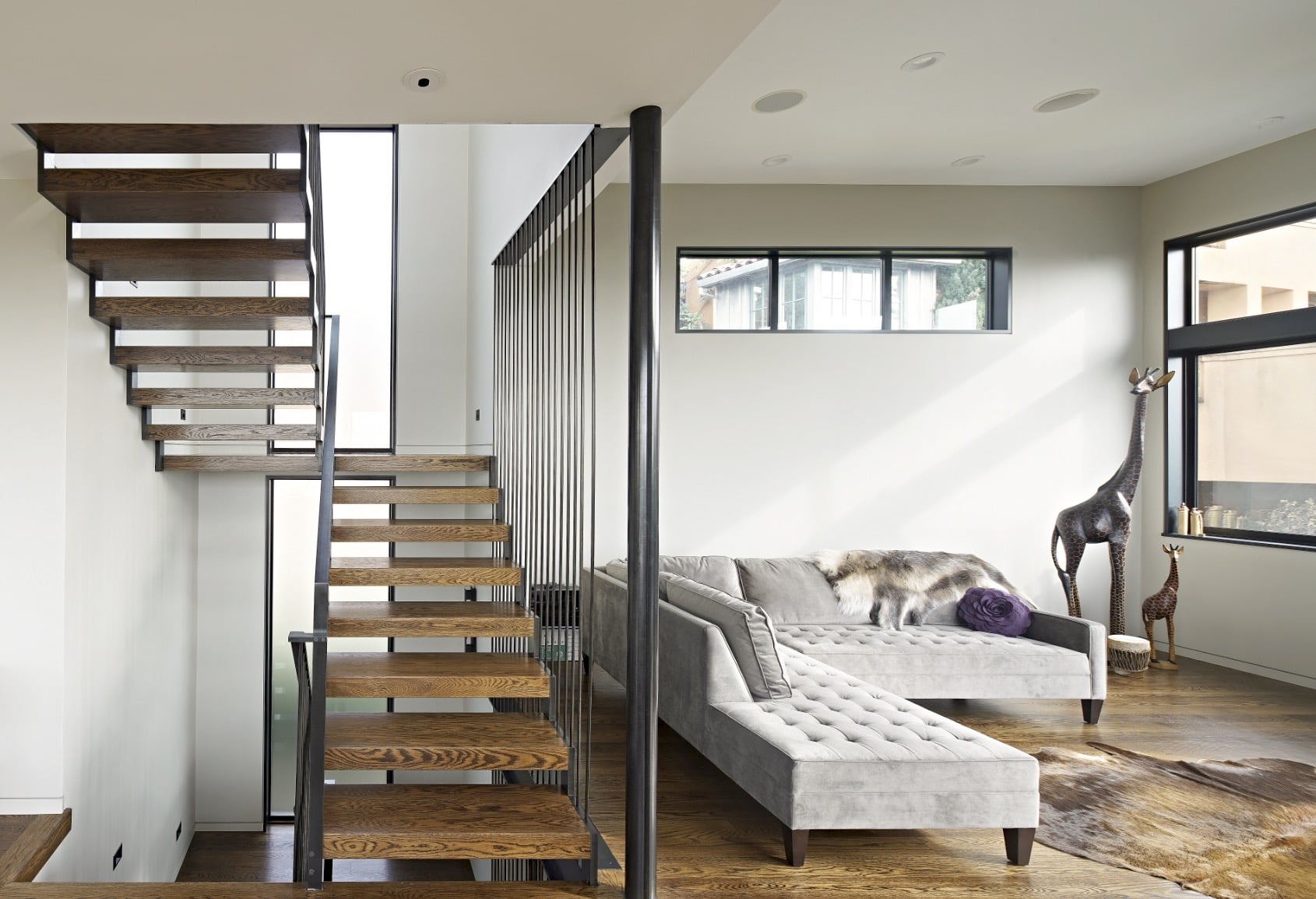 sheet steel cladding
Wine glass cabinet to left and kitchen island to right. Both clad in 11g mild steel, waterjet cut and fastened with flat head wood screws.
Kitchen island cladding
11g mild steel plate with black patina finsih, clad to millwork island with #10 flat head wood screws.
waterjet cut cladding
Detail shot of wine glass cabinet, clad in 11g steel.